Abridged from…
Faith Lutheran Church: It's Past and Present
March 4, 1951…
By Bob Gerloff, Sylvia Lewis and Dean Drake
The congregation known today as Faith Lutheran Church, held its first worship service on July 16, 1950, with 45 persons attending. Dr. S.C. Siefkes, president of the Northwest District of the American Lutheran Church, presided. The congregation took as its first name American Lutheran Church of Hamilton and adopted its first constitution on March 4 of 1951.
The first somewhat permanent home for the congregation was a small brick building at the corner of North 2nd and River Streets. It was rented from the Seventh Day Adventist congregation and later purchased from them for $3500. Our first pastor was a seminary student (vicar), Paul Wietzke, followed by vicar Marvin Keen, and by ordained pastor Emile Stolte in 1952, straight from his studies at Wartburg Seminary.
In 1953, with a $10,000 loan from the Board of Home Missions, American Lutheran Hamilton added to its building. Rev. Donald Reese succeeded Pastor Stolte in 1957, and moved in October to the newly purchased parsonage at 603 S. 3rd. Rev. Robert Berndt followed him in 1962, and during his time the congregation changed its name to Faith Lutheran Church.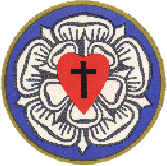 Rev. Palmer Gedde served Faith from Atonement in Missoula until Rev. Nels Norbeck began in 1963. Rev. Harvey Frye came from Winifred after Pastor Norbeck's 1966 retirement, and during his time, Faith began training teachers for the Bethel Series Bible Study Program. Implementation of the Bethel Series, still remembered as one of the most formative experiences in Faith's congregational life, began during the pastorate of Rev. Carl Rohr (November 1970-July 1977). Faith Lutheran burned the note on its first property in May 1965, and purchased two acres at its current location in July of 1974, looking ahead to growth.
In August of 1977, Pastor Greg Karlsgodt came to lead at Faith Lutheran from Our Savior's in Great Falls. By September 1978, quarters were cramped at the North 2nd site, and Faith appointed committees to begin planning for a new building. Greg Croff served as general chairman, Daniel Cook and Associates of Great Falls served as architects, and Rodney Beard of Hamilton was principal contractor. The sale of bonds to members paid for most of the construction, in addition to many special gifts and two small loans.
Ground breaking at the corner of Lewis and Winkler took place on June 5, 1982, and by August 31 the floor was done. By December 12, the building was closed and ready for an Open House, and by June 5 of 1983 the building was ready to use, though far from complete.
While the congregation settled in to its new home, carpets, cabinets, and pews were installed and the education wing extended to provide six additional classrooms. By October 15, Faith's current building was ready for formal dedication. Festivities began with a Saturday banquet followed by celebration worship on Sunday morning, gathering in the afternoon, and the formal dedication on Sunday night.
A church is never a building, but "always a people". Hence in the years following its dedication, Faith has emphasized using its building in ministry and service to the community. We have truly wanted it to help us reach out. Not only has it been used for our own activities, but a dozen or more outside groups from Boy Scouts and Weight Watchers to AA have enjoyed this space for their meetings. Weddings, funerals, and the semi-annual Scandinavian Dinner, and other gatherings have filled Faith's space with 300 people and more!
Faith began worshiping in two services back in 1978, switching that same year to "the green book", the Lutheran Book of Worship. January 1988 marked the beginning of the new Evangelical Lutheran Church in America (ELCA), created by the merger of our own synod, the American Lutheran Church (ALC), the Lutheran Church in America (LCA) and some smaller Lutheran bodies. Since that time, Faith has been affiliated with the Five Valleys Cluster, the nine ELCA congregations of southwestern Montana.
In the 1980's Search Bible study drew us deeper into the Bible, a tape ministry began for shut-ins, choirs for kids and adults enriched Faith's worship, and Kogudus retreats helped grow discipleship for men and women. Youth groups for high school and junior high helped our kids grow, and Faith partnered in ministry to young children with Grace Lutheran, our local Missouri Synod congregation.
Faith Lutheran Church Women (FLCW) and its Circles (monthly small groups) and Diakonia (service) Teams have been a foundation of Faith's discipleship, support, and caring ministries from the congregation's early days through the present. Hundreds of quilts are made and sent around the world through Lutheran World Relief, our Prayer Chain and Prayer Shawl ministries care for members' and friends' spiritual needs, while delivered meals help many through crises.
Men's breakfasts, Cursillo/Via de Cristo and monthly small groups, Church Council and boards, Sunday School and Vacation Bible School, the biennial Scandinavian dinner, and countless ongoing and periodic activities draw the people of Faith Lutheran closer to God and each other and send us into the world to serve.
Pastor Greg Karlsgodt, wife Carrol, and their children moved on to Missoula in 1991, and Faith called Rev. Steve Van Gilder as its next pastor in 1992. Worship and youth ministry grew during Pastor Steve's time; youth directors and eventually associate pastor, Tim Meyer, joined the staff to support a mission congregation in Stevensville, North Bitterroot Lutheran Church, no longer in existence.
Following Pastor Van Gilder's move to Great Falls in 2004, Pastor Karlsgodt returned for several years of ministry, finally retiring in 2008. After several months of transition, Rev. Brenda Satrum joined our congregation on April 1, 2010, from Enumclaw, WA.
Pastor Brenda Satrum served Faith Lutheran Church until May of 2018.  Pastor Paul Anderson, from Fairfield, WA was chosen by the congregation to replace Pastor Brenda Satrum and joined us in February of 2019.
Many thanks to the people who have been and now are Faith Lutheran Church. We continue growing closer, deeper, and wider as a local family of God in Hamilton—worshiping, welcoming, and serving in Christ's name.