Pray for Our Military
Please remember our family and friends that have joined the military and are defending our country each and every day. Keep them in your thoughts and prayers. Especially remember those close to our Faith Lutheran family.
S/Sgt Anthony Hunter, grandson of Carl Swanson, serving in Texas
Mike Hebert, grandson of Don & Shirley McGourty, US Army, serving in Jolliet, IL
Col. Timothy Spaulding, nephew of John Trangmoe, Air Force, Wright Patterson AFB, OH
Master Sgt. Andy Wetzsteon, son of Susan & Lonnie Wetzsteon, serving at Eileson AFB, Fairbanks, AK
Carl J. Selby, grandson of Clara Felton, serving in Hutchinson, KS
Tony Robertson & Gretchen Robertson, brother & sister-in-law to the Beyers, serving in Alaska
Anna Mitteness, granddaughter of Morrie & Ann Mitteness, Cpl US Marines Corps. Now at the Marine Station in Yuma, AZ, doing communications repair.
Alex Stephens, MD, grandson-in-law of Dale and Clairice Brady, serving as a hospitalist at Fort Campbell in Kentucky.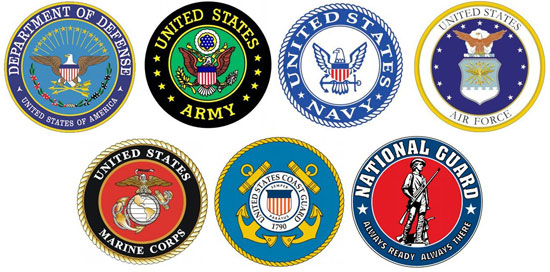 Please keep us updated with location changes and current photos for our bulletin board and the Faith Herald, where we list them monthly.
Care for Military Families
The American Legion supports the families of deployed servicemen and women through care packages to spouses and kids left at home.
Please contact Sharon Klakken of the American Legion (406-544-8774) or let the Church Office know if you are, or if you know of, such a family to access this helpful service.